Florida House/Supported Living in Greenwich

Florida House specialist supported living scheme provides community based support for adults with learning disabilities, autistic spectrum disorders, challenging behaviour and mental health illness. Our homes cater for adults over 18 years of age.


Location
Florida House runs 2 homes in the Royal borough of Greenwich. Our homes are located in a quiet cul-de-sac, yet within reach of a vibrant and diverse community with accessible transport links.
Florida House Thamesmead and Kidbrooke are 3 bed terraced houses that have been thoughtfully and lovingly converted to a residential home specifically for supported housing.

The aim of our service is to offer service users a homely feel and a service that is personalised and engaging. It is for this reason that we limit the number of service users to a maximum of 3 individuals per home.
Service User Profile
We provide specialist support for people with:
Autism
Learning Disabilities
Challenging Behaviour
Mental Health Illnes
Our Support Philosophysupport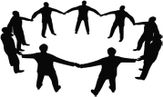 We understand how disability may quickly undermine peoples dignity. Therefore it is contingent upon us to champion the promotion of our clients' independence and encourage them to take measured risks in achieving them.
Many individuals in need of care or support are given little or no choice, or control, over their lives. That is why we Involve the Service User in assessing, planning, and reviewing their ongoing care in order to achieve better outcome and service satisfaction.
We show respect for the fundamental values of the Service User by getting them to tell us what matters to them as a person, so that their services and supports are built around them.
We offer individualised support which reflects the varying levels of needs, choices and wishes of each individual. Our support plans are drawn as part of the holistic assessment of each individual.

Some individuals may need guidance or practical assistance with administering their personal care, cooking, laundry, shopping, budgeting and paying bills, behavioural management, etc.; whilst others may be more independent in carrying out those skills but may need help with other skills like activity planning.
Individual Assessment and Support Planning
Prior to accepting an admission to Florida house, one of our experienced needs assessor will carry out a free comprehensive risk assessment of the service user, this is then used to draw up a care plan that is personalised and as unique as the individual. The plan captures the unique and dynamic needs of the individual as well as provides us with a management blueprint about how best to deliver that individuals care and support needs.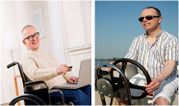 Each service user will be assigned a care coordinator as part of their comprehensive care package . The coordinators will work with them to ensure that they have prompt access to our expansive range and variety of activities , structured or unstructured . We proactively support our service users in the development of personal hobbies as well as creating a bridge between them and the community where they can actively participate in accessing community based activities and resources, such as parks, leisure centres, libraries, specialist facilities, and etc. We also support them to engage in a suitable voluntary work based activity where appropriate.
Referral and support management

We provide our services users with a 24hours a day service and 365 days and nights each year to meet their holistic needs. Our staffing ratio ensures that there is adequate manpower to cope with routine service delivery to taking on new referrals even at short notice, as well as provide emergency out of hours services support. We provide the councils referrals team with a dedicated telephone number 0844 249 2900 for urgent referrals. We will normally arrange a professional assessment within 48hrs of any referral and on the same day for emergency referral We have an identified manager or designated person who, at all times, takes responsibility for decision making on behalf of our organisation.
Please contact us for more information.